MIBRASA
Horno Vertical
Charcoal oven with lower heated cabinet
The VERTICAL models are for lovers of organization and order. Fitted with a closed lower heating cabinet, store and keep gastronorms and pans warm.

Choose from 3 models in 3 sizes.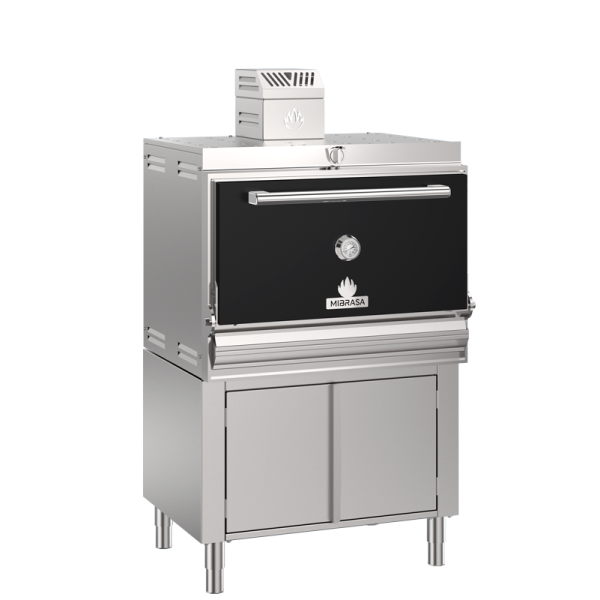 VERTICAL
HMB AB
Charcoal oven with lower heated cabinet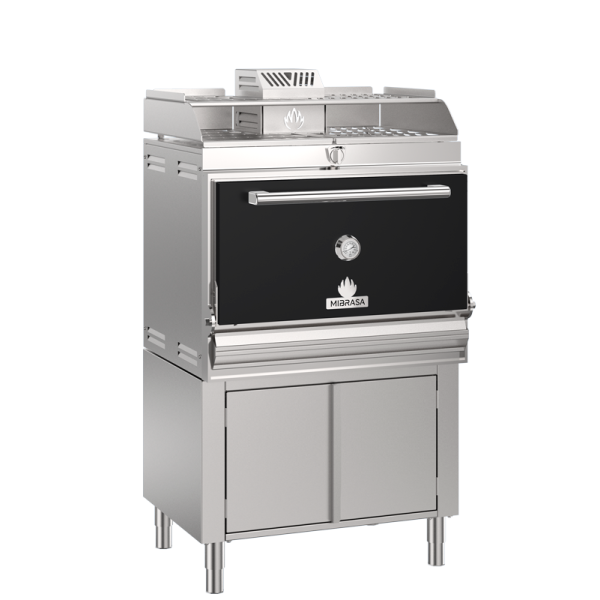 VERTICAL SPACE
HMB AB SB
Charcoal oven with lower heated cabinet and heating rack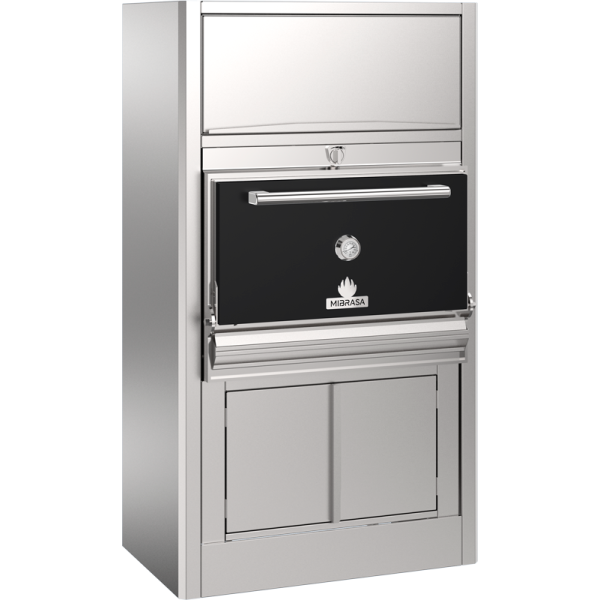 VERTICAL MAX
HMB AC
Charcoal oven with top and lower heated cabinet
Lower heated cabinet
Cabinet reaches temperatures between 50 - 70ºC optimizing the residual heat from the oven.

*Keep ingredients warm with the optional accessory gastronorm rack.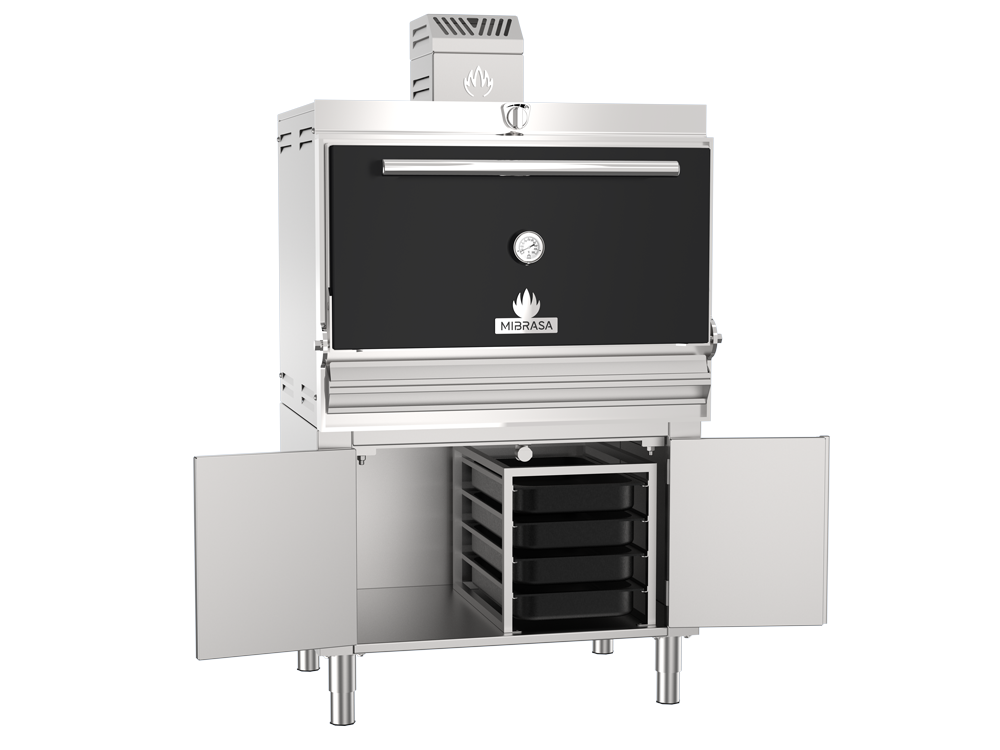 Space - Heating rack
Fitted on top of the oven, the residual heat emitted reaches temperatures between 50°C and 70°C over two levels. Perfect for holding casseroles and gastronorms, and bringing food products to room temperature.

The new firebreak and filter design sits tightly at the back of the oven to give an extra wide surface area, thus maximizing the capacity to fit up to 4 gastronorms GN 1/1.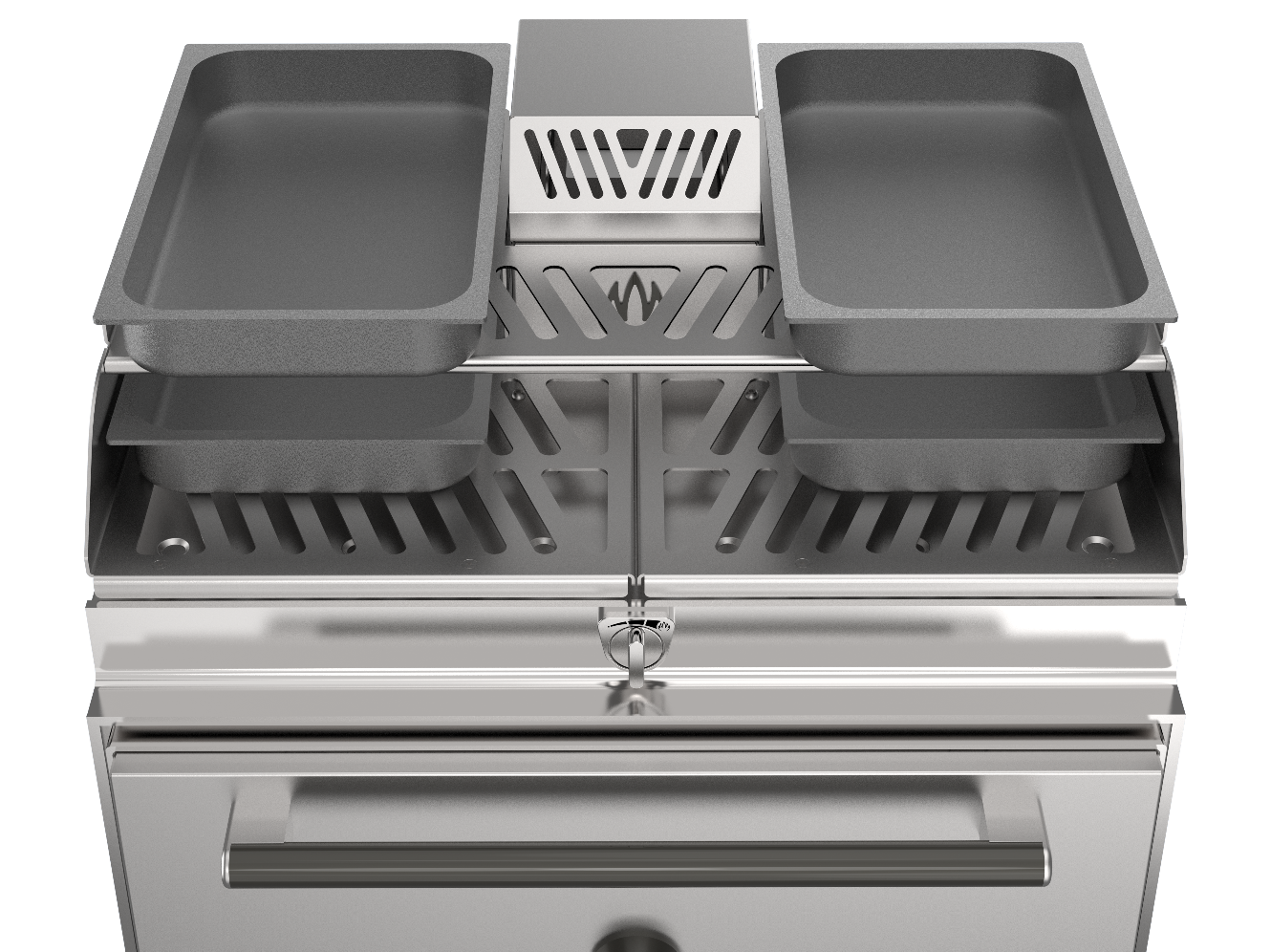 VERTICAL MAX
150ºC
---
Sit - Rest - Braise - Hold

300ºC
---
Braise - Grill - Smoke

250ºC
---
Ancestral cooking

70ºC - 50ºC
---
Rest - Hold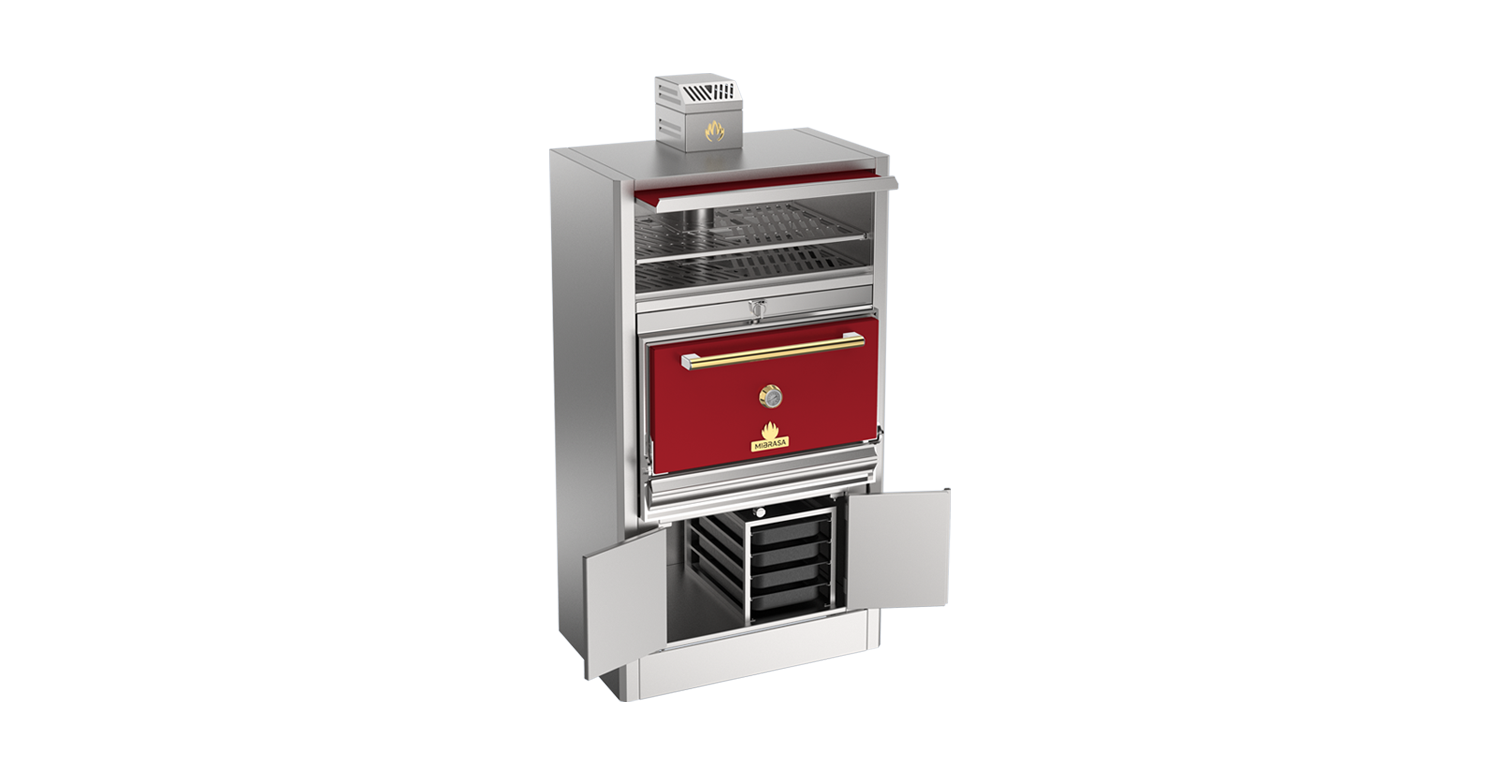 150ºC
---
Sit - Rest - Braise - Hold

300ºC
---
Braise - Grill - Smoke

250ºC
---
Ancestral cooking

70ºC - 50ºC
---
Rest - Hold
Your information request to Mibrasa®
The communication sent will be incorporated into a file for which MIBRASA CHARCOAL OVENS, SL is responsible. This communication will be used exclusively to process your data to respond to your request, always in accordance with Regulation (EU) 2016/679 of April 27, 2016 (RGPD), Organic Law 3/2018 of December 5 (LOPDGDD) and other regulations. current law on the protection of personal data, on data protection. Your data will not be communicated to third parties, except by legal obligation, and will be maintained as long as you do not request its cancellation. At any time you can exercise the rights of access, rectification, portability and opposition, or if applicable, the limitation and/or cancellation of the processing, by communicating it in writing, indicating your personal data to C/JOAN ROVIRA I BASTONS, 26 17230, Palamós or by email to arco@mibrasa.com.
Other models
Charcoal Oven
MIBRASA
Mesh Pan grill Grillware
Versatile and robust. The Mibrasa grillware is chef-oriented, providing speed and agility during service.

See more Grillware