MIBRASA
Robata
JAPANESE-STYLE MULTI-TIER GRILL
Inspired by the centuries-old Japanese style of cooking, the Robata is a multi-tier open charcoal grill equipped with a range accessories to perform varied cooking techniques.
The Robata originates from the north of Japan used by fisherman.
Over time, the robatayaki has been adapted to the modern professional kitchen, whereby chefs display their showmanship in open kitchens to create a complete dining experience.
COOKING TRANSPARENCY
360º VIEW COOKING - Ideal for open kitchens.
TWO-SIDED COOKING
More than one cook can operate the unit simultaneously from either side.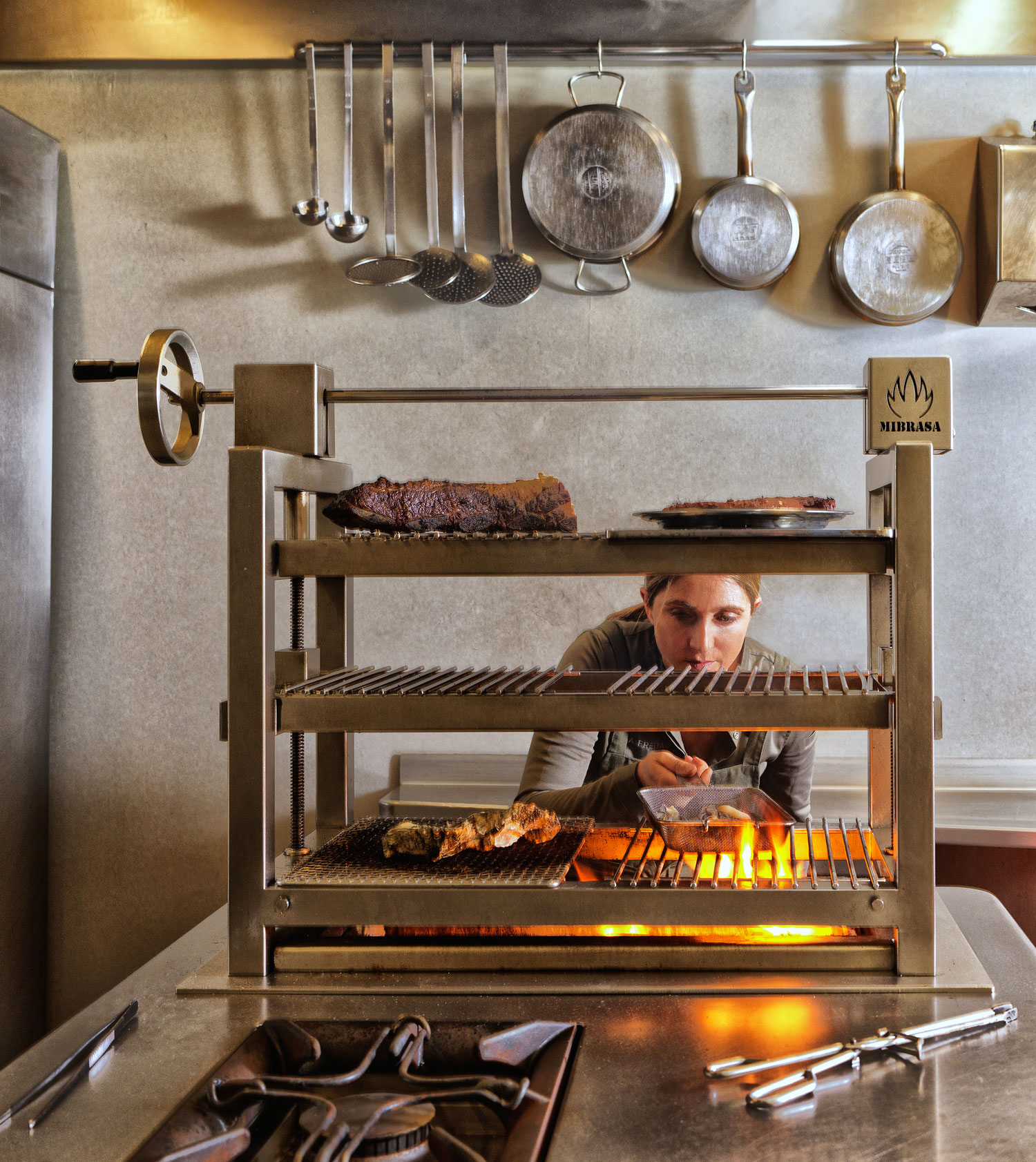 Multiple cooking surfaces
Adapt the Robatayaki to your preferred cooking style and techniques thanks to the wide variety of grills and accessories on offer.

Cooking over different tiers
Allows the chef to cook various techniques at the same time: direct, indirect and resting levels for food and condiments.