MIBRASA
Duo
With the Mibrasa DUO, you can now freely combine any Mibrasa grill or oven and its complements to realize your dream of the ultimate grill station.

The synergy of Mibrasa grills that guarantees chefs absolute control through an agile workspace that in turn speeds up cooking processes.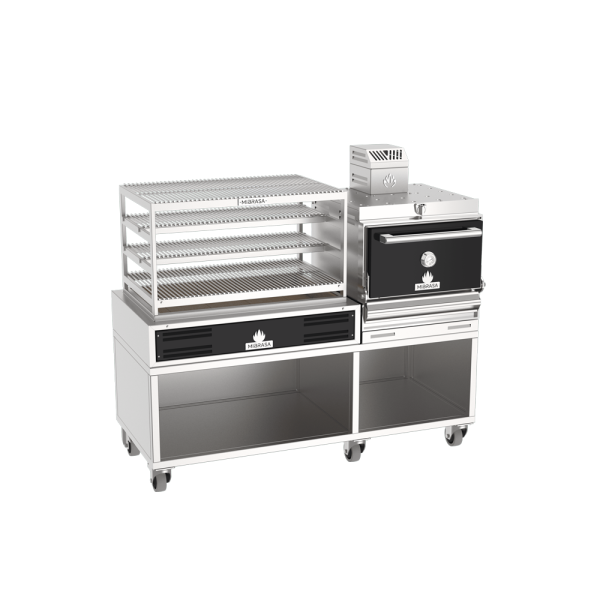 BEAST
Robata Beast & Compact Oven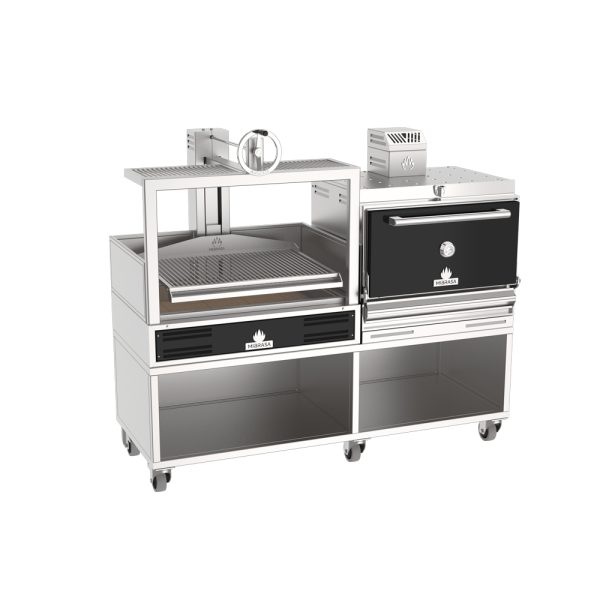 SINGLE
Parrilla Single & Compact Oven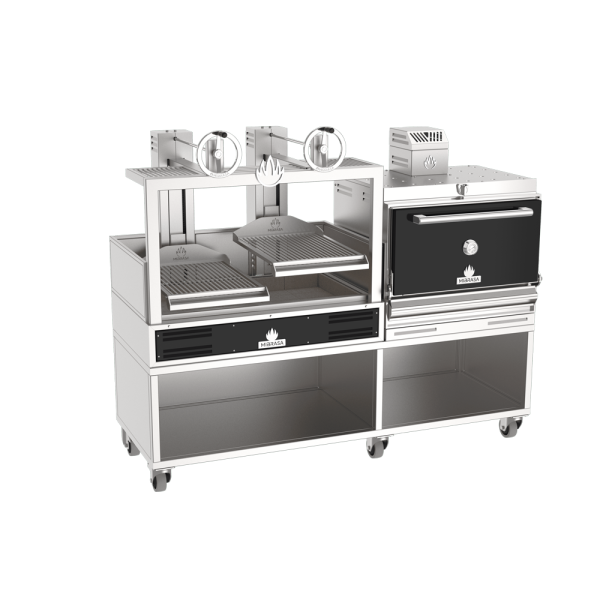 DOUBLE
Parrilla Double & Compact Oven
An integral solution for restaurants
That want to maximize their cooking production with the best possible execution and result.

By working in a block, we can minimize cooking times to generate more efficiency, which in turn reduces kitchen workloads while maintaining production volume.

TAILOR-MADE FURNITURE SOLUTIONS
We'll manufacture furniture fittings following your specifications to give your Vision grill the functional and sleek finish it deserves.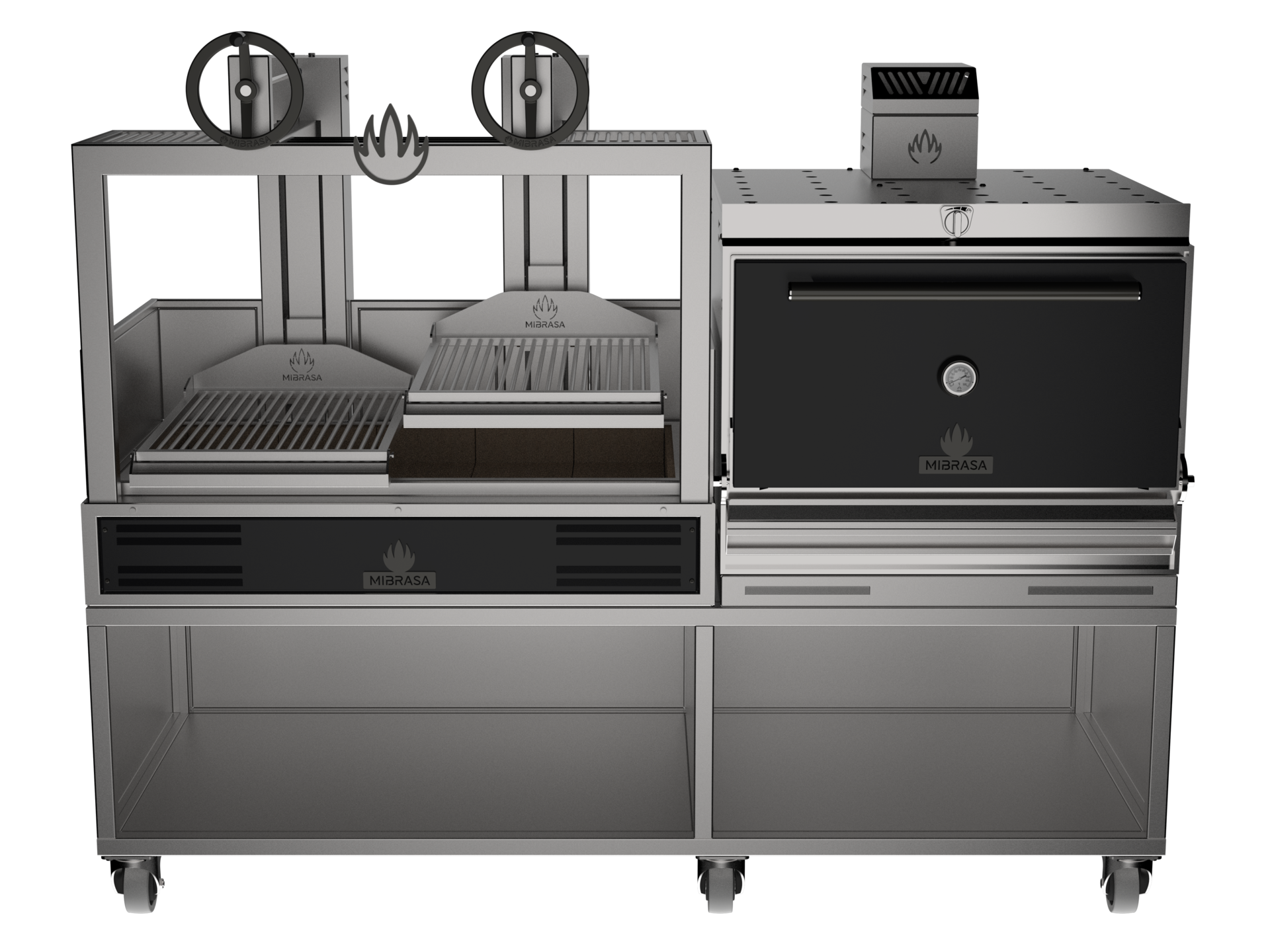 Your information request to Mibrasa®
The communication sent will be incorporated into a file for which MIBRASA CHARCOAL OVENS, SL is responsible. This communication will be used exclusively to process your data to respond to your request, always in accordance with Regulation (EU) 2016/679 of April 27, 2016 (RGPD), Organic Law 3/2018 of December 5 (LOPDGDD) and other regulations. current law on the protection of personal data, on data protection. Your data will not be communicated to third parties, except by legal obligation, and will be maintained as long as you do not request its cancellation. At any time you can exercise the rights of access, rectification, portability and opposition, or if applicable, the limitation and/or cancellation of the processing, by communicating it in writing, indicating your personal data to C/JOAN ROVIRA I BASTONS, 26 17230, Palamós or by email to arco@mibrasa.com.