MIBRASA
Slim
PARRILLA GRILL WITH COMPACT BASE
An open grill designed for kitchens with a reduced space and for chefs that value a grill that provides versatility in a small footprint.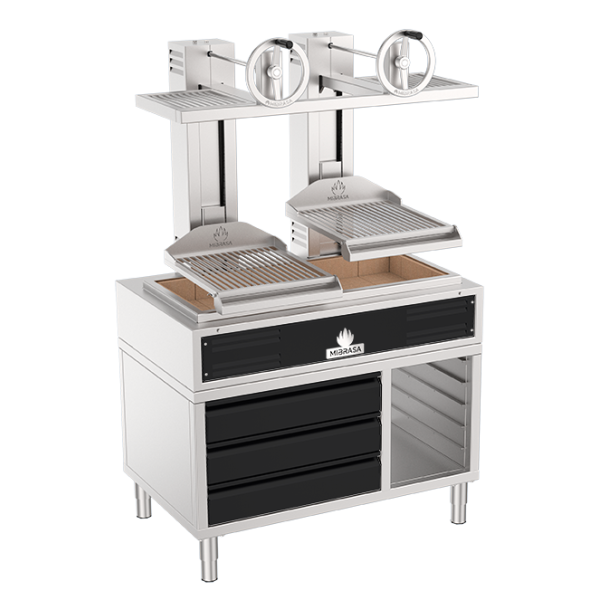 SLIM
Worktop parrilla grill with two cooking surfaces and a compact base
Cook with maximum versatility and functionality
ABSOLUTE CONTROL FOR OPTIMAL COOKING
The elevating system allows you to control the grill over the coals to vary your cooking techniques and obtain the optimal result.
EXTENSIVE COOKING SURFACE
Cook multiple products simultaneously with up to 2 cooking grills on one machine and two cooking surfaces to choose from; rod bar and V-shape.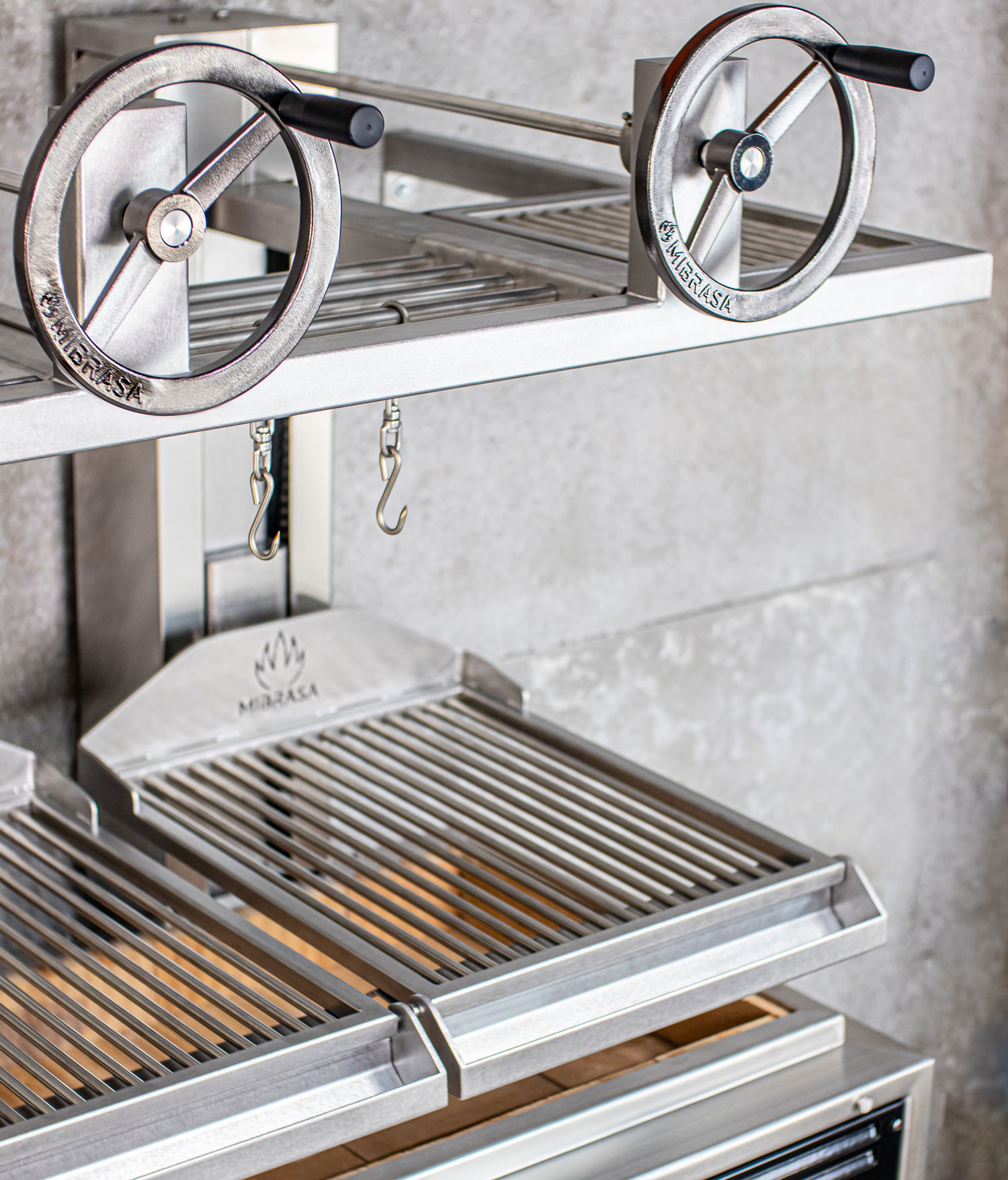 Your information request to Mibrasa®
The communication sent will be incorporated into a file for which MIBRASA CHARCOAL OVENS, SL is responsible. This communication will be used exclusively to process your data to respond to your request, always in accordance with Regulation (EU) 2016/679 of April 27, 2016 (RGPD), Organic Law 3/2018 of December 5 (LOPDGDD) and other regulations. current law on the protection of personal data, on data protection. Your data will not be communicated to third parties, except by legal obligation, and will be maintained as long as you do not request its cancellation. At any time you can exercise the rights of access, rectification, portability and opposition, or if applicable, the limitation and/or cancellation of the processing, by communicating it in writing, indicating your personal data to C/JOAN ROVIRA I BASTONS, 26 17230, Palamós or by email to arco@mibrasa.com.