MIBRASA
Base
Charcoal oven with stand
The BASE models are the perfect fit for kitchens with a free space that require an independent work table for the Mibrasa oven.
Choose from 2 models in 3 sizes.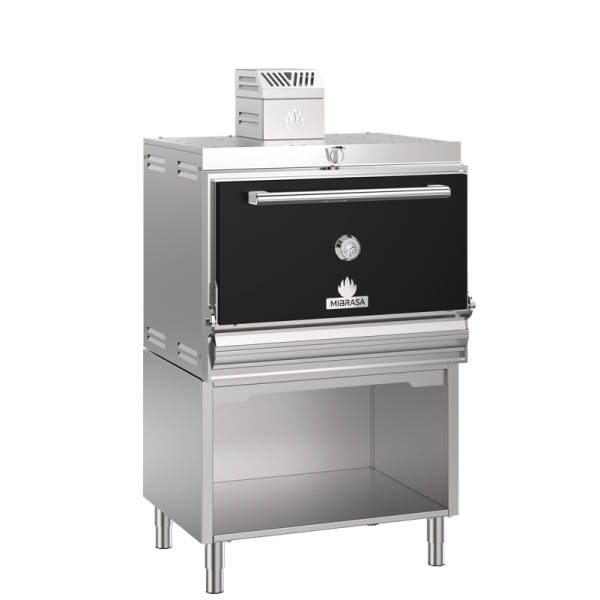 BASE
HMB MA
Charcoal oven with stand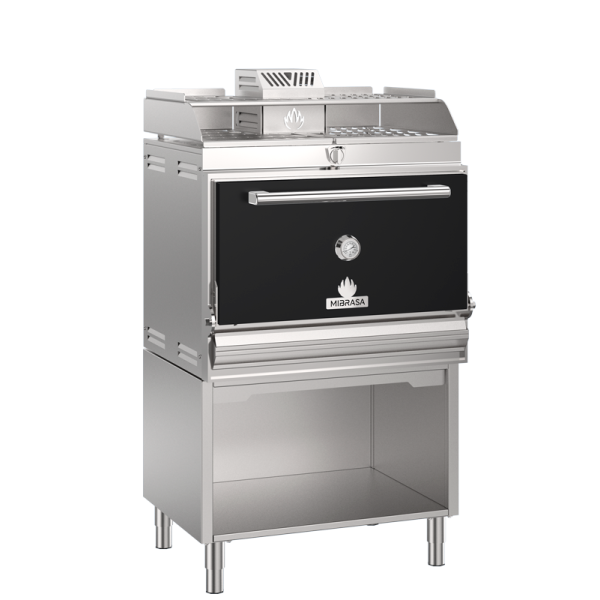 BASE SPACE
HMB MA SB
Charcoal oven with stand and heating rack
Base - Optional gastronorm rack
Make your Base stand more functional to store and organise your gastronorms.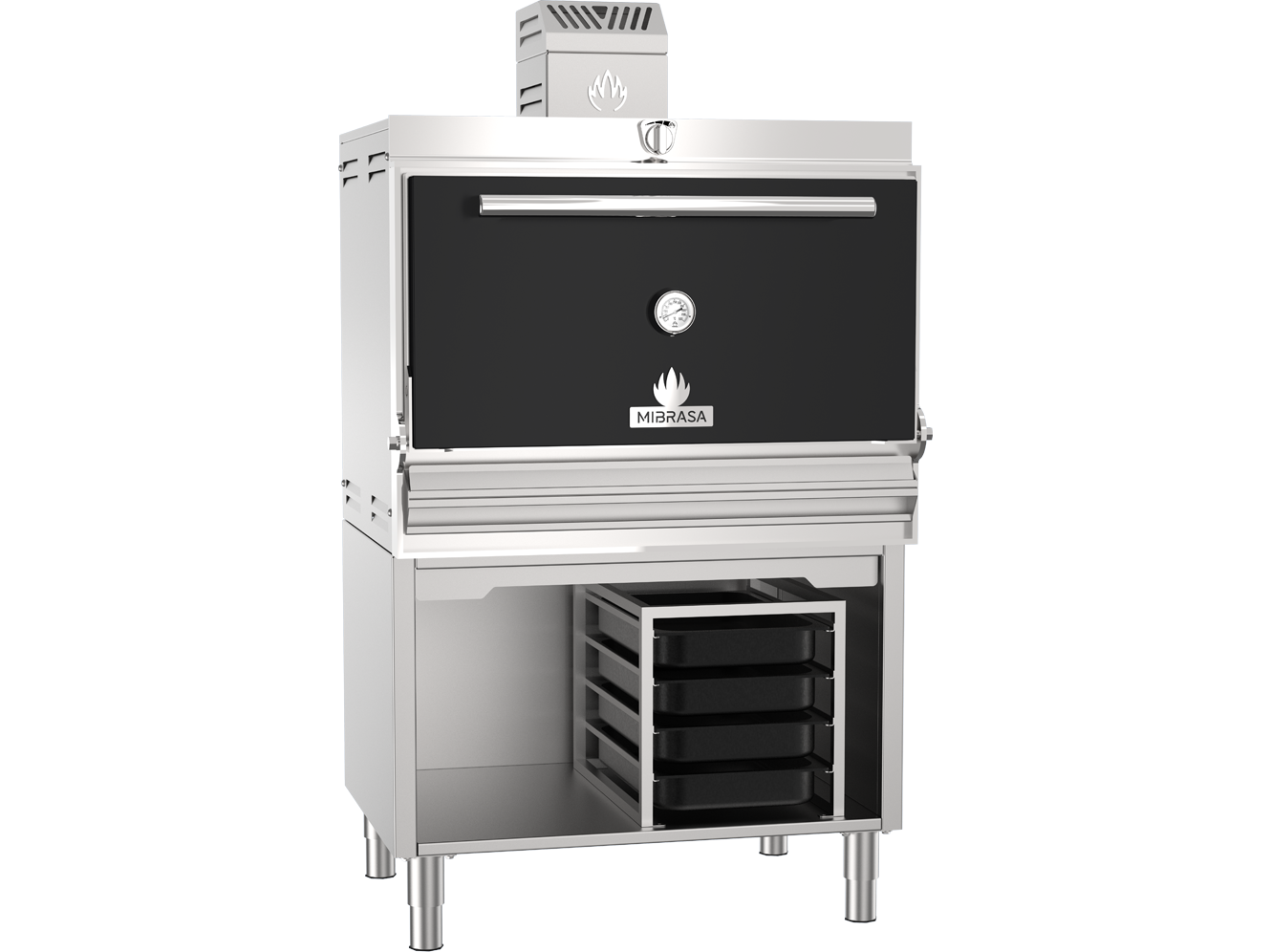 Space - Heating rack
Fitted on top of the oven, the residual heat emitted reaches temperatures between 50°C and 70°C over two levels. Perfect for holding casseroles and gastronorms, and bringing food products to room temperature.

The new firebreak and filter design sits tightly at the back of the oven to give an extra wide surface area, thus maximizing the capacity to fit up to 4 gastronorms GN 1/1.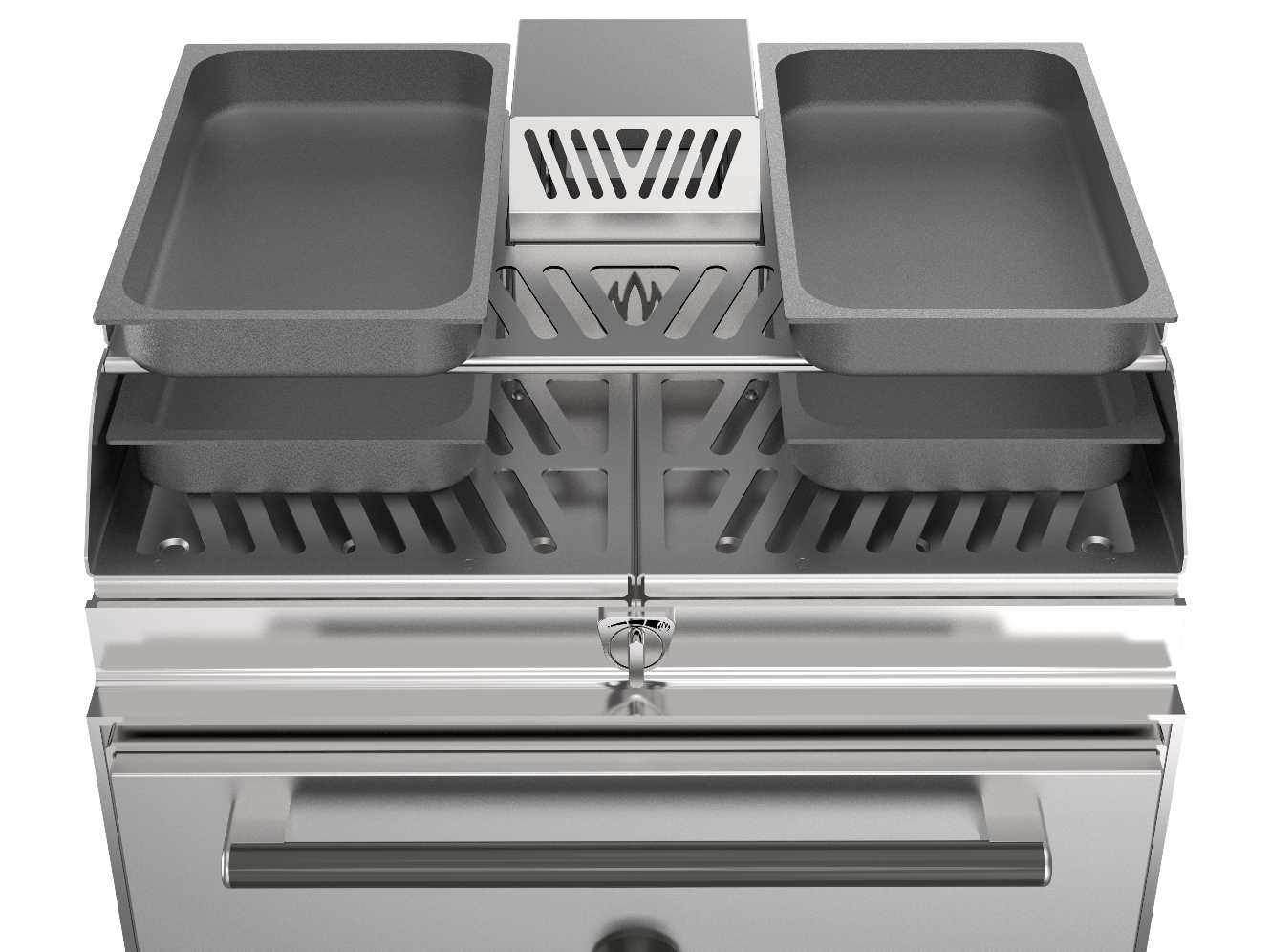 Your information request to Mibrasa®
The communication sent will be incorporated into a file for which MIBRASA CHARCOAL OVENS, SL is responsible. This communication will be used exclusively to process your data to respond to your request, always in accordance with Regulation (EU) 2016/679 of April 27, 2016 (RGPD), Organic Law 3/2018 of December 5 (LOPDGDD) and other regulations. current law on the protection of personal data, on data protection. Your data will not be communicated to third parties, except by legal obligation, and will be maintained as long as you do not request its cancellation. At any time you can exercise the rights of access, rectification, portability and opposition, or if applicable, the limitation and/or cancellation of the processing, by communicating it in writing, indicating your personal data to C/JOAN ROVIRA I BASTONS, 26 17230, Palamós or by email to arco@mibrasa.com.
MIBRASA
Flambadou Grillware
A centuries-old technique used over an open flame to sear or baste your food of choice with scorching rendered fat. With the red-hot flambadou, melt the fat to give your dishes even more personality.

See more Grillware