MIBRASA
Elipse
Charcoal Rostisserie
Introducing the new Mibrasa ELIPSE, the most productive and robust charcoal rotisserie for the hospitality and catering sector. The Mibrasa Elipse offers uniform cooking, yielding higher and faster productions.

Up to 210 chickens in one service
Advanced engineering features for the best rotary cooking results
ORBITAL ROTATION
Thanks to the orbital movement of the spits, the total cooking area is maximized, which in turn allows the product to stay in contact with the burning area for a longer period of time. This guarantees a constant internal temperature of the product for the perfect result.

INVERSE ROTATION
Between the spits, each rotates in opposite directions to avoid large pieces coming into contact and breaking.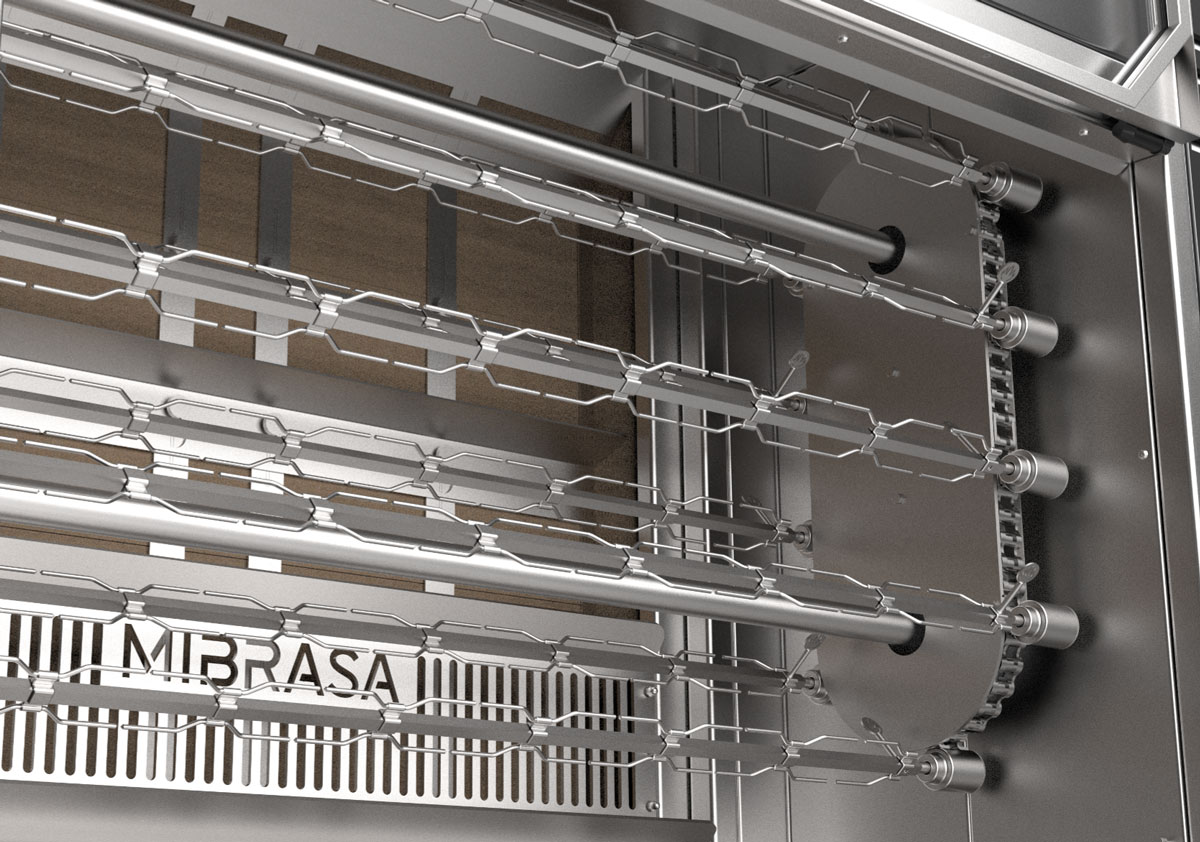 Heat efficiency and unmistakable flavors
01.
Guarantees maximum heat retention and harnesses the heat generated from charcoal or firewood fuel.
02.
Combine charcoal and firewood to enhance and bring out the natural flavors of the product.
03.
Safe working environment
reducing impact of heat
Thanks to the vitroceramic glass window, most of the heat from the burning chamber is retained while at the same time reduces the impact of heat on the user.
High production maintaining product quality
HIGH YIELDS IN ONE LOAD
Cook up to 60-70 chickens in only 45 minutes.

PERSONALIZED COOKING
Choose between 3 speed control settings depending on the product.

HOLDING DRAWERS
Hold cooked products in the Elipse drawers for easy and convenient access.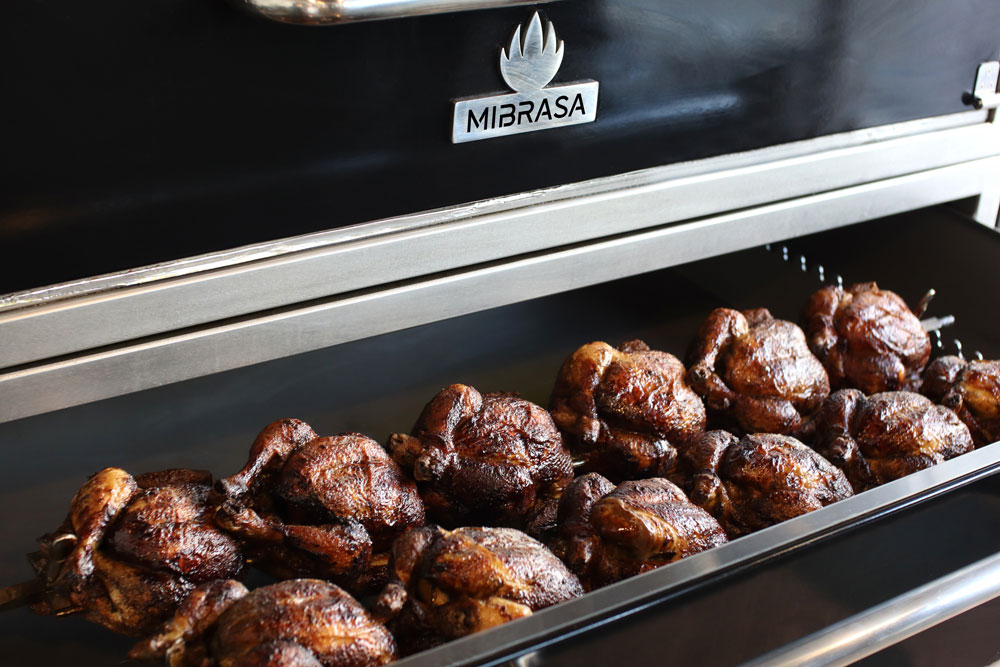 ELIPSE
RST 70
1800 x 860 x 1928
10 spits of 1180
Width x Depth x Height (mm)
Included Accessories
• Spit rod [10]
• 4-prong fork [60]
• 2-prong fork [20]
• Prong screw [20]
• Ash collector
• Gastronorm Mibrasa GN 1/1 [2]
• Gastronorm Mibrasa GN 2/4 [3]
• Mibrasa tongs