MIBRASA
Lift Robatayaki
Inspired by the centuries-old Japanese style of cooking, the Robata is a multi-tier open charcoal grill equipped with a range accessories to perform varied cooking techniques.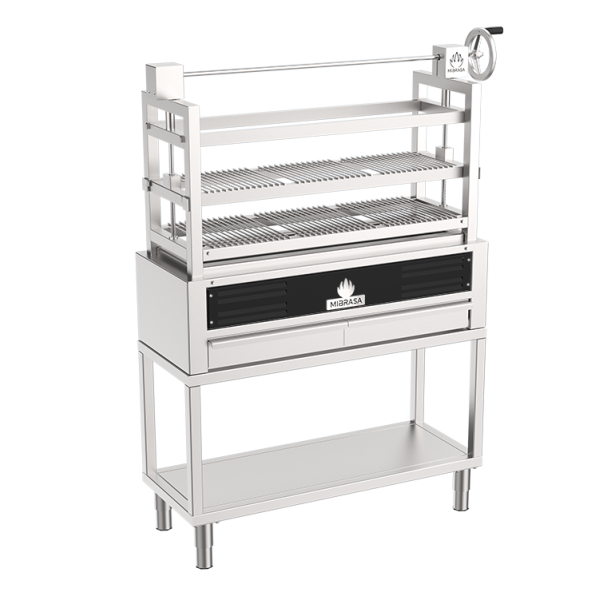 LIFT
Worktop Robatayaki grill with 3 tiers and elevation system
More control with lift crank
The elevating system on the LIFT model lets you regulate the distance of middle tier from the coals.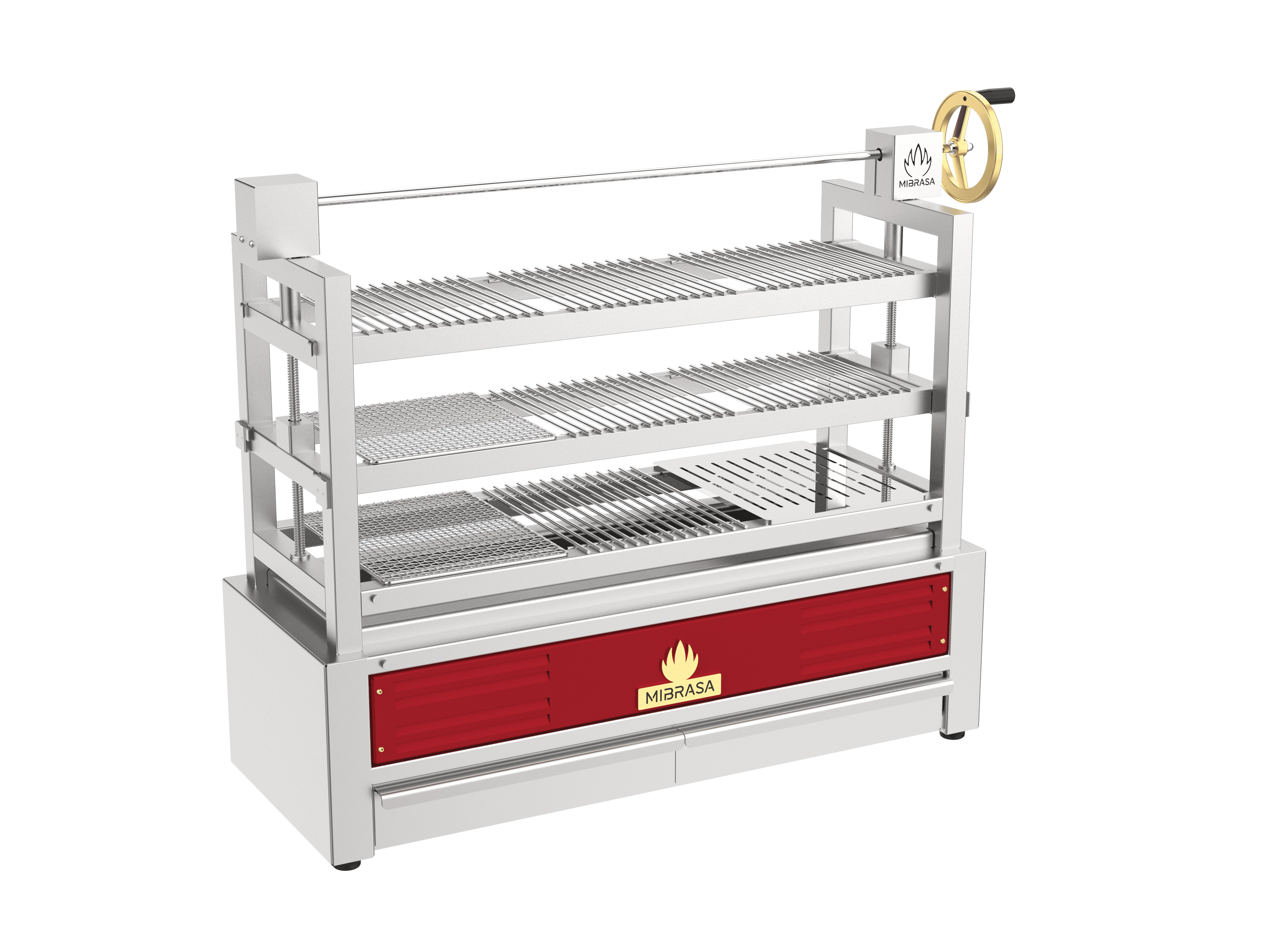 Gastronorm Kit
Season, glaze, aromatize and smoke at the precise moment with thee Mibrasa gastronorm kit.
An essential accessory to organize your condiments and sauces in GN 1/9 pans.
See more Robatayaki
Your information request to Mibrasa®
The communication sent will be incorporated into a file for which MIBRASA CHARCOAL OVENS, SL is responsible. This communication will be used exclusively to process your data to respond to your request, always in accordance with Regulation (EU) 2016/679 of April 27, 2016 (RGPD), Organic Law 3/2018 of December 5 (LOPDGDD) and other regulations. current law on the protection of personal data, on data protection. Your data will not be communicated to third parties, except by legal obligation, and will be maintained as long as you do not request its cancellation. At any time you can exercise the rights of access, rectification, portability and opposition, or if applicable, the limitation and/or cancellation of the processing, by communicating it in writing, indicating your personal data to C/JOAN ROVIRA I BASTONS, 26 17230, Palamós or by email to arco@mibrasa.com.