MIBRASA
Beast
Worktop Robata grill with 4 fixed levels
Conceptualized and engineered for chefs in need of high production and versatility.

Experiment with levels, temperatures and position of the grills to apply infinite cooking techniques at the same time.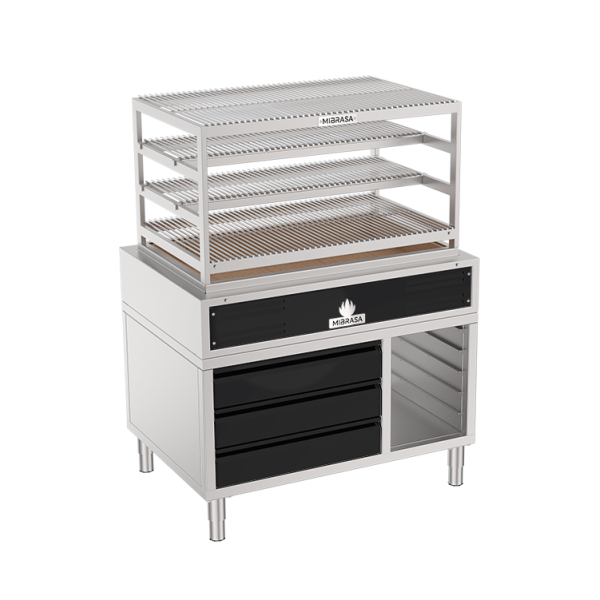 BEAST
Robata worktop grill with 4 fixed tiers
Equipped with 4 fixed levels, each of which offers extensive, adaptable and removable cooking surfaces that allow you to cook multiple ingredients. Execute varied cooking techniques from direct, vertical, skewer and spit-roast, among others to suit all types of gastronomy.

Guarantee maximum heat efficiency and a higher burning capacity of charcoal or firewood thanks to the base pit lined with refractory bricks.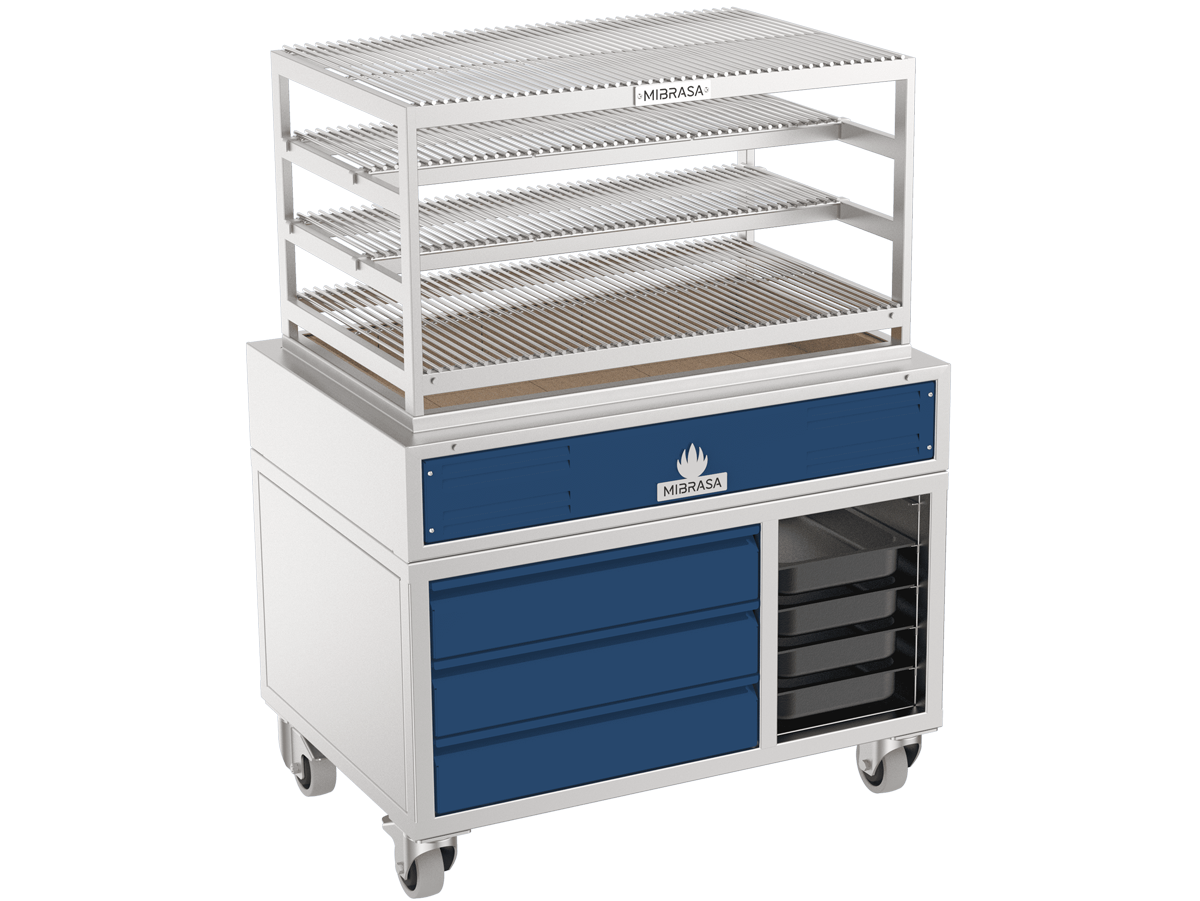 Built-in cooling system in the body
MAXIMUM SAFETY FOR THE CHEF
Residual heat transmitted from the hearth to the exterior is cooled down via the ventilation circuit built into the walls.

HEAT INSULATION AROUND THE BURNING PIT
The design and build quality ensures heat is retained within the walls and the burning area.
Refractory base
FUELED BY CHARCOAL OR FIREWOOD
Combine charcoal and firewood for a high performing grill, and enhance your cooking experience to deliver flame-kissed food like no other.

MAXIMUM HEAT EFFICIENCY
The hearth lined with refractory bricks is designed to harness heat energy to the max.

EASY CLEANING AND MAINTENANCE
In the same burning pit, scoop out the ashes at the end of every service.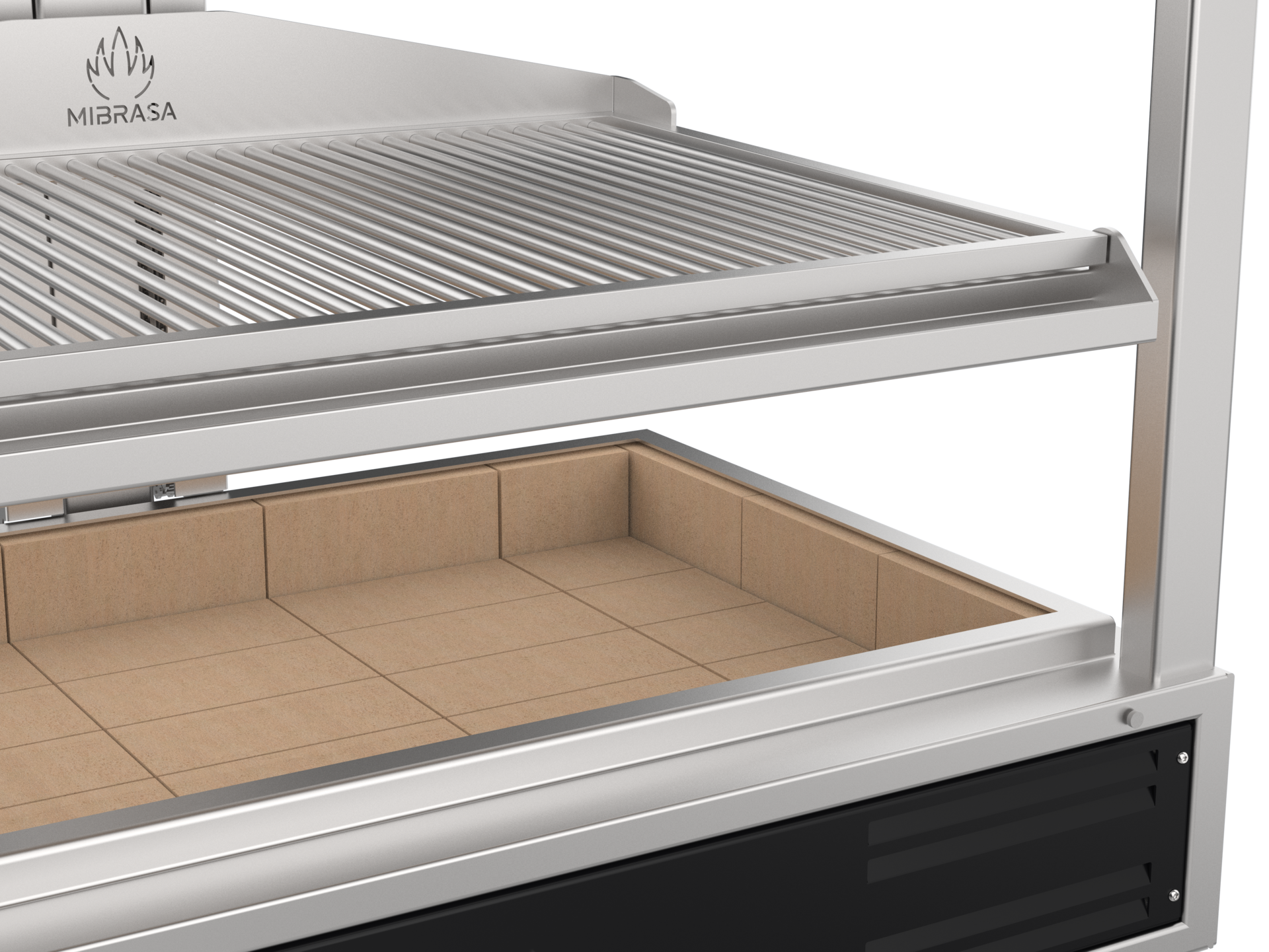 Multiple cooking surfaces
Adapt the Robatayaki to your preferred cooking style and techniques thanks to the wide variety of grills and accessories on offer.
Cooking over different tiers
Allows the chef to cook various techniques at the same time: direct, indirect and resting levels for food and condiments.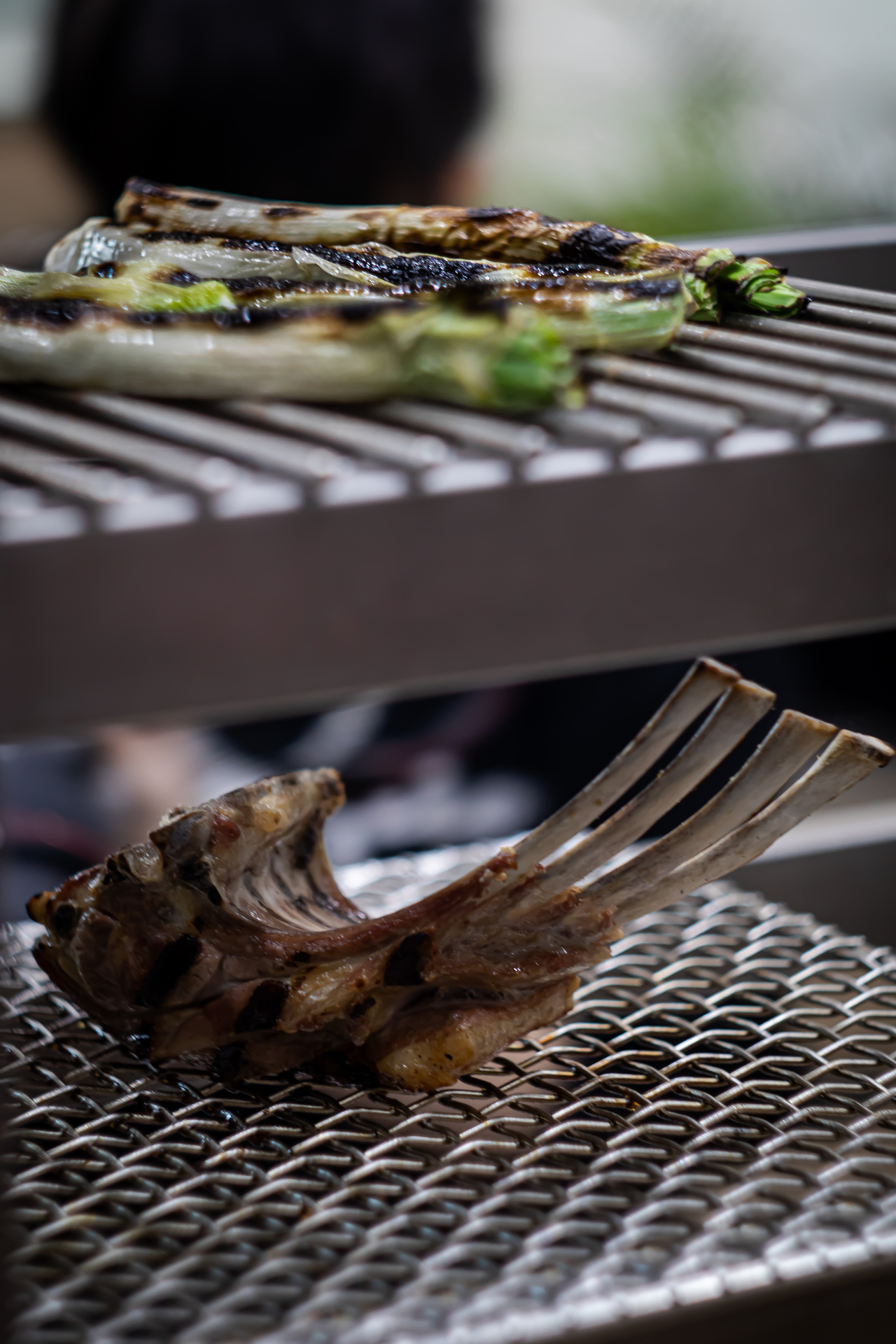 Mibrasa Spit-roast
The Spit-roast optional add-on accessory allows you to apply rotisserie cooking techniques over charcoal or firewood in the Mibrasa Robata Beast.

Mount onto any of the top tiers to obtain the desired heat temperature, while combining with the remaining grill surface areas.

Add-on up to 3 spits per level.
See all
Your information request to Mibrasa®
The communication sent will be incorporated into a file for which MIBRASA CHARCOAL OVENS, SL is responsible. This communication will be used exclusively to process your data to respond to your request, always in accordance with Regulation (EU) 2016/679 of April 27, 2016 (RGPD), Organic Law 3/2018 of December 5 (LOPDGDD) and other regulations. current law on the protection of personal data, on data protection. Your data will not be communicated to third parties, except by legal obligation, and will be maintained as long as you do not request its cancellation. At any time you can exercise the rights of access, rectification, portability and opposition, or if applicable, the limitation and/or cancellation of the processing, by communicating it in writing, indicating your personal data to C/JOAN ROVIRA I BASTONS, 26 17230, Palamós or by email to arco@mibrasa.com.