MIBRASA
FIRE
Parrilla grill with fire basket
Combine charcoal and firewood to enhance your cooking experience to deliver flame-kissed food like no other.

Equipped with a fire basket to burn wood as you go, work with the steady heat from the coals while infusing the unmistakable aromas natural wood has to offer.

Choose from 3 sizes.
FIRE
Worktop Parrilla grill with two cooking grills and fire basket
Vertical cooking
With the vertical cooking rack, place your ingredients
over the coals or in front of the fire basket for cooking,
smoking and drying with smokey aromas.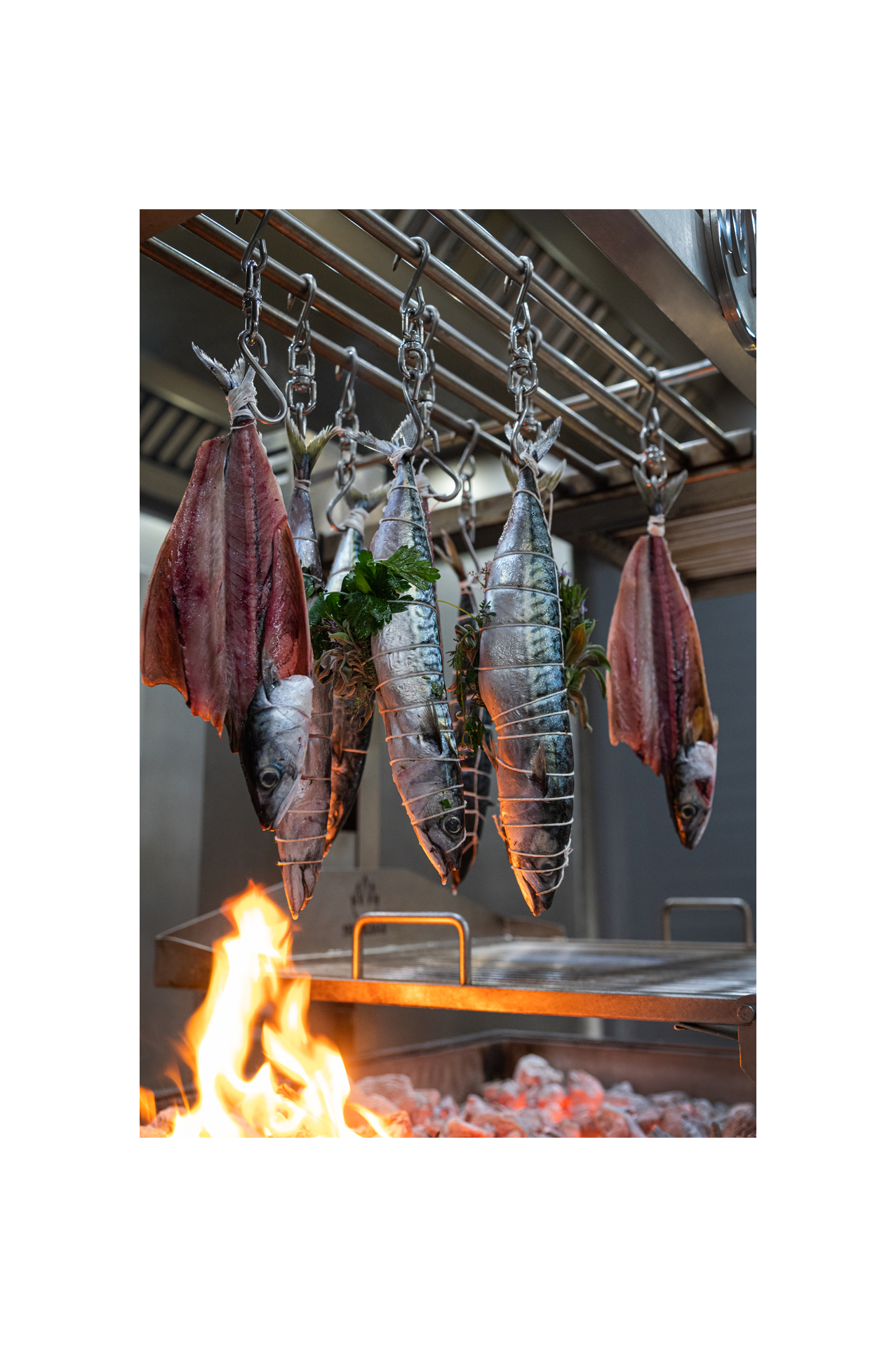 Your information request to Mibrasa®
The communication sent will be incorporated into a file for which MIBRASA CHARCOAL OVENS, SL is responsible. This communication will be used exclusively to process your data to respond to your request, always in accordance with Regulation (EU) 2016/679 of April 27, 2016 (RGPD), Organic Law 3/2018 of December 5 (LOPDGDD) and other regulations. current law on the protection of personal data, on data protection. Your data will not be communicated to third parties, except by legal obligation, and will be maintained as long as you do not request its cancellation. At any time you can exercise the rights of access, rectification, portability and opposition, or if applicable, the limitation and/or cancellation of the processing, by communicating it in writing, indicating your personal data to C/JOAN ROVIRA I BASTONS, 26 17230, Palamós or by email to arco@mibrasa.com.